Meet Our Team
Our experienced and caring staff at Dentistry @ Prescott will make you their priority. They will strive to make every visit a positive and stress-free dental experience.
ADMIN TEAM:
Marissa: Treatment Coordinator - Office Manager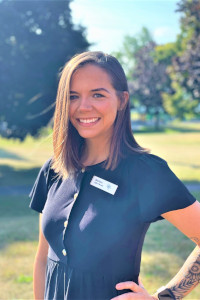 Marissa joined our team after completing her Dental Assisting placement through Niagara College in April 2016. Cross-trained in both clinical and administrative duties, Marissa's current role in our office is Treatment Coordinator and Office Manager. Marissa is our insurance and billing expert and always ready to help with your questions or concerns. She is passionate about getting to know all of our patients and making sure they receive quality care. She is enthusiastic about educating patients on their oral health and dedicated to helping patients with every step of their dental visit from making patients comfortable, scheduling their appointments and processing dental insurance claims. Marissa is also the treatment coordinator and office manager in our new location, Dentistry @ Ingleside. In Marissa's spare time you can find her spending time with her fur-baby, Benson.
HYGIENE TEAM:
Rachel: Registered Dental Hygienist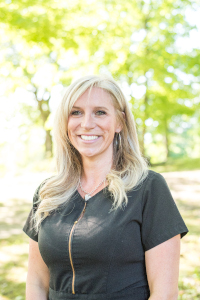 Rachel grew up in the Greater Toronto Area. Rachel completed the Dental Hygiene program through Oxford College in Toronto in 2010. She moved to the Prescott area in the summer of 2015 where she then was working out of both our Brockville and our Prescott locations. She then took position as Lead Hygienist in Prescott. Rachels affable personality and humour is warmly welcomed by our patients and our team. You will always leave the office with a smile on your face. Rachel's two children, Lila and Kalan keep her busy year-round with sports. In her free time, you can find Rachel being active outdoors with her kids or at the gym. Rachel has also joined our Dentistry @ Ingleside team, as Lead Hygienist.
Kelsey: Registered Dental Hygienist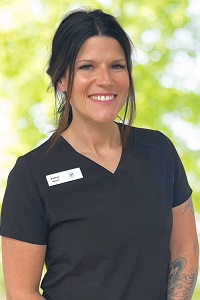 Kelsey graduated with honours from the dental hygiene program in 2019 from Algonquin College. She prides herself in utilizing continuing education tools to keep on top of the newest science and technologies in order to provide her patients with the most optimal care. In Kelsey's free time you can catch her being active outdoors playing every sport possible or spending time with her fur babies. Kelsey is very thorough when it comes to providing dental hygiene treatment and is more than willing to educate and answer any oral health concerns you may have.
Nicole: Registered Dental Hygienist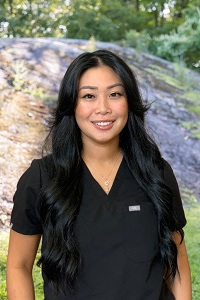 Nicole is from Prescott Ontario and began her career with Sandhu Dental Group as a front desk team member at Dentistry@Brockville for 3 years! She went back to school and graduated with honours from the Canadian National Institute of Health for Dental Hygiene in December 2020.
She joined the Dentistry@Winchester location in February 2021 as a Registered Dental Hygienist and is excited to get things started back in Prescott. She enjoys meeting new clients and creating personalized hygiene goals that are tailored to each of her patient's needs to ultimately help them achieve their best smile. When she is not being a tooth fairy, you can find her spending time with family, friends, her boyfriend Jamie and their golden retriever, Indy!
ASSISTANT TEAM:
Jen: Level II Dental Assistant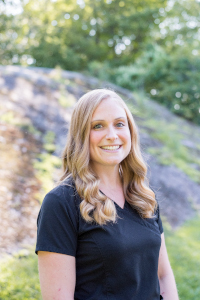 Jen graduated top of her class from the dental assisting program, at CDI College, in 2005. She worked as an assistant for 10 years and then took some time off to start a family. During her time off, Jen's husband took a job out in Manitoba for 4 years. Upon returning to Ontario, and finding their forever home, Jen decided it was time to get back to her career and was excited for the opportunity to join our team. (We were excited too!) Jen is our Lead Assistant; her professionalism and commitment is noticeably reflected in her positive attitude and delivery of care. Jen enjoys spending her free time poolside with her family or in her home gym.
Tammy: Level II Dental Assistant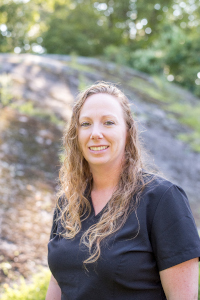 Tammy has been a dental assistant for nearly 20 years. She began her career working in the area but after some time she relocated to Ottawa and spent most of her career there before moving back to her hometown and joined our team. She loves being active and has a passion for sports, which she plays and watches year-round. Tammy's other passion is her two dogs, Chloe and Tanner. We are appreciative of Tammy's calm and compassionate nature. She has been a valuable addition to our team.
---