Meet Our Dentists
Dr. Raja Sandhu — BDS, DMD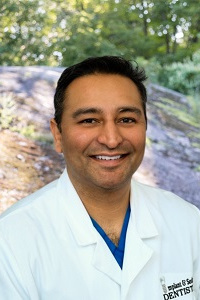 Dr Raja Sandhu is a graduate from Tufts University School of Dental Medicine class of 2004. Dr Sandhu has been practising dentistry for the last 16 years in the ottawa area with his list of credentials ever growing. To date he has successfully placed and restored over 5000 implants and has extensive experience with oral modeate sedation.
Credentials:
Tuffts University- Doctor of Dental Medicine - 2004
landera ranch Implant institute -Implant Mentoring - 2009
American Dental Implant Association fellowship and mastership - 2011
DOCS Education- Oral Sedation Dentistry - 2008
CMI Institute- mini Dental Implants and Dentures - 2010
Hands on Implant Placement and bone management - 2013
Teeth in day training under renowned surgeon Dr Mark Lin - 2016
Advanced Principles for Implantology: Module 1 (Indirect and Direct Sinus Grafting) - 2018
Dr Sandhu currently resides in Manotick with his wife who is a dental hygenist and part of our team , his three children and his little pet guinea pig. If you are looking for him in his spare time, he may be found on hole #9 of the golf course or out on the river with his family.
Dr. Angad Singh Virk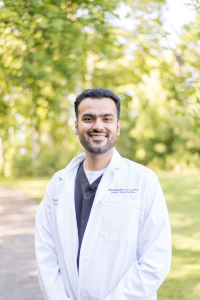 Dr Angad Singh Virk comes from India, a land of color, spirituality and unity in diversity. He has been nurtured by the rich Indian soil, which according to him has taught him to strive for the best. He completed Bachelor of Dental Surgery (BDS) from Kurukshetra University, India in 2012. Along with being a student in India he was actively involved in sports and community service.
Impressed by the Canadian ideology of inclusiveness and lifestyle, he came to Canada in 2014. He is of the opinion that India is his mother and Canada his teacher. His passion to be the best in the field of dentistry helped him to grow his pair of wings and attend Boston University's Henry M. Goldman School of Dental Medicine, from where he received Doctor of Dental Medicine (DMD) degree in September 2019
Credentials:
Kurukshetra University- Bachelor of Dental Surgery- 2012.Boston University- Doctor of Dental Medicine- 2019.CAD CAM- crowns in a day- Boston University.Digital Dentures- Boston University.Invisalign certification- Boston University.
Dr. Chahl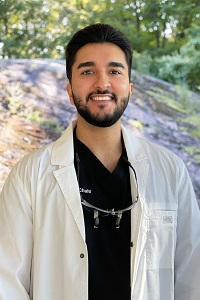 Born and raised in Ottawa, Dr. Chahl found his passion for dentistry at a young age. After having braces and witnessing an immense change in his smile and oral health, he dreamed of one day being able to provide others with the same outstanding quality of care and compassion that he received from his dentists. Dr. Chahl attended the University of Western Ontario, where he completed his Bachelor of Health Sciences with Honors Specialization. He then completed his Doctor of Dental Medicine from The University of Sydney, where he was awarded the John Stephen Hill Memorial Prize for Proficiency in Clinical Operative Dentistry. Patient comfort is his top priority and Dr. Chahl is excited to provide his patients with exceptional care in a relaxing atmosphere.
Outside of the clinic, Dr. Chahl enjoys staying active, getting outdoors and playing sports. He is especially passionate about soccer, a sport that he has been playing from a young age.
Mr. Vikas Chopra – DD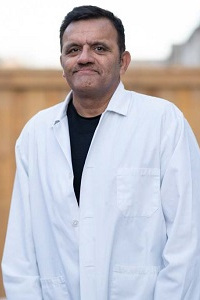 Originally from India, Vikas Chopra practiced dentistry for over 10 years serving the army and conducting outreach programs providing oral care to the underserved communities. He truly enjoys all aspects of dentistry and working with patients of all ages. Upon transitioning to Canada, he completed the Denturism Advanced Diploma program at George Brown College where has was on the Dean's Honour Roll list for multiple semesters. His methodical approach, disciplined attitude and patient demeanour aid in establishing trust and long-lasting relationships with each of his patients. He always strives to provide service and care at the highest level.
When not working and studying to sharpen his skills, Vikas can be found playing all types of racquet games namely squash in the local league and tennis granted the weather permits it. He also enjoys ice skating with his daughters, going on road trips across North America and hiking along trails with his family.
Credentials:
George Brown College – Denturism Advanced Diploma with Honours
Government Dental College and Hospital (Patiala) – Bachelor of Dental Surgery